Hollier & Sons is a family business in Bournville, run by Rob and Liz Garlick, who took over in December 2005.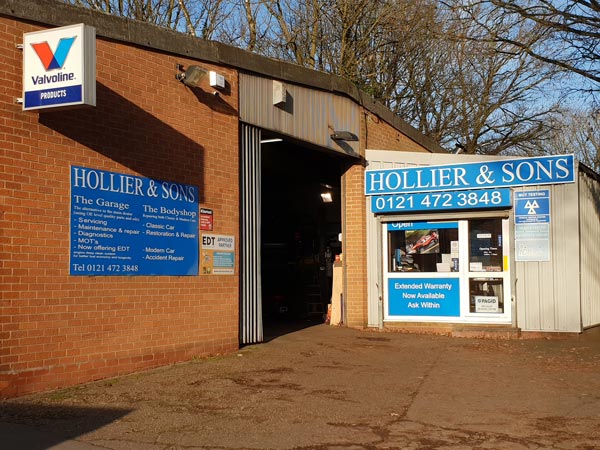 Rob started his career dismantling things at a very early age – his mother showed him how the wheels came off one of his toy cars, and the family have always seen this as a pivotal point in Rob's passion for learning about motor vehicles! Having purchased a motorbike when he was about eleven, Rob learned to strip down and reassemble it, fixing it up when it needed work. He soon moved onto bigger projects, buying his first car (a Mini, of course) when he was sixteen and totally rebuilding it. In this way Rob learned many of the key skills he has today, whilst also completing his apprenticeship as a light vehicle mechanic at Parkside Garage, Coventry.
As Rob's career developed, he started working at Freight Rover (which became LDV), working his way up as Press Demo Mechanic, to Quality Engineer, Conformance Engineer, Methods Build Manager, Project Manager and finally Logistics Manager, leaving in 1997 to join Breed Steering Systems as their Jaguar Project Manager. Here Rob was responsible for implementing the S-Type steering wheel, amongst many modifications to the existing XJ and XK range of products. Rob spent a lot of time travelling around Europe in the two years he worked for Breed, and has many fond memories of his trips to Italy. During a trip made with the family some years later, Liz commented on Rob's Italian driving style and the fact that it must be in the genes—his mother is Italian!
After Breed Steering Systems, Rob spent eight months at Alloy Wheels International in Kent, commuting between the manufacturing factory and the customer (Jaguar), dealing with large budgets and complex commercial negotiations. He then moved across to Jaguar to project manage the X-Type brake system, leaving five years later after working towards many improvements on the X-Type and XKR brake systems.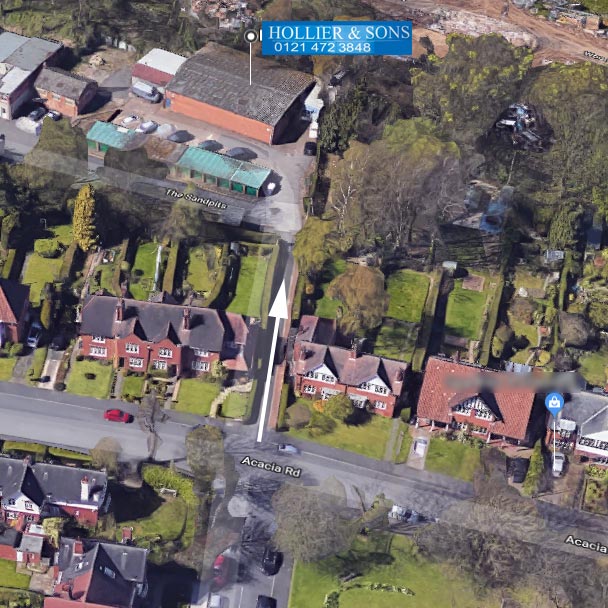 Since taking over the business at Hollier & Sons in 2005, Rob has invested a lot of time and money into the area of understanding modern vehicle diagnostics, and he sees training and education as important as acquiring the latest equipment.
Recently, Rob has been spending some of his time at JLR, working on new technologies driven by the introduction of hybrid and electric vehicles, and in particular, how these new technologies should be applied to the braking system. He has also been developing the classic car business back in the body shop.
Liz has put up with Rob's interest in cars for many years! Liz is a trained physiotherapist, and perhaps this is where their different professions share some common ground, with striking similarities in communicating, assessing, diagnosing, and recommending a course of treatment or repair. Over their many years of marriage and partnership in the business, Liz has developed her own love for cars, and will even admit to enjoying driving—albeit in more of an English style! Liz looks after the administration of the business, and it's her capable and efficient eye that keeps the whole operation running smoothly.
Liz and Rob are both Christians, which underpins their ethical and value-based approach to running Hollier & Sons as a business with integrity, professionalism and excellence. Along with their own family, Rob & Liz's church family are very much a part of the business, offering support in many different ways to help build and develop Hollier & Sons.