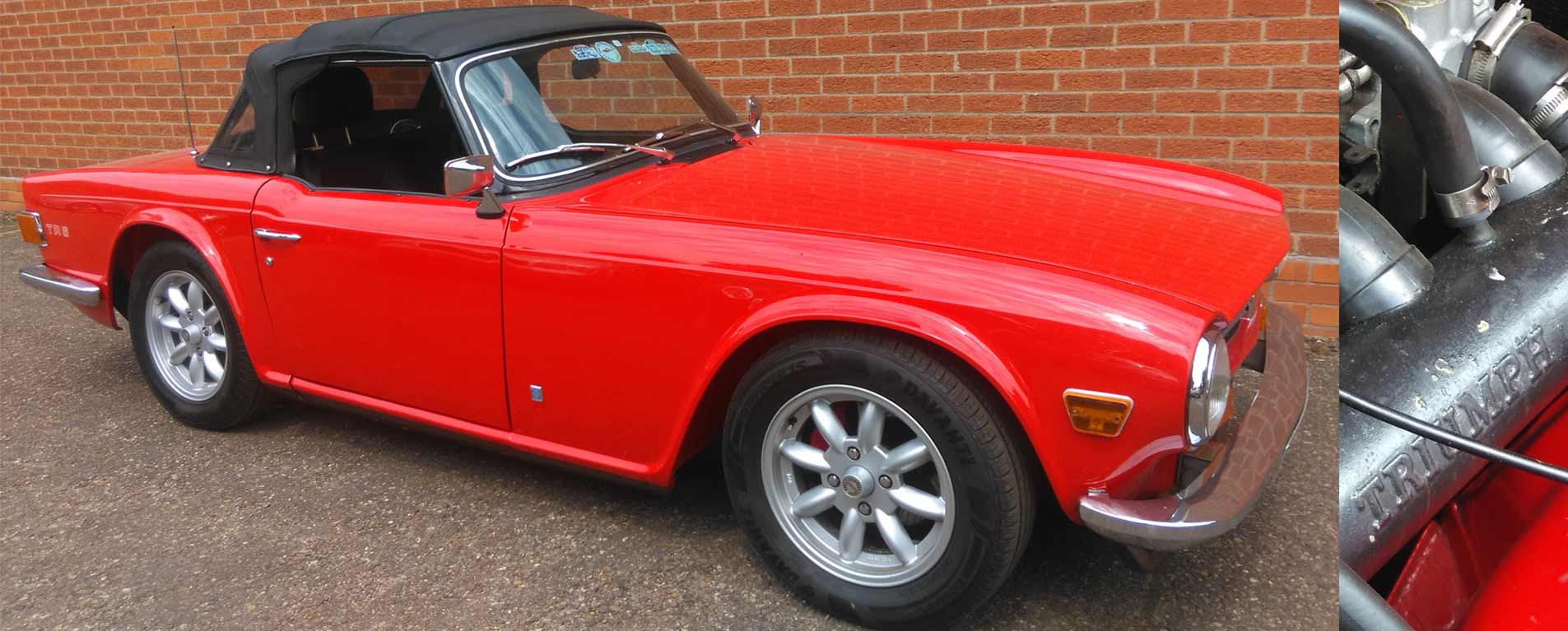 Triumphs are a passion here at Hollier & Sons.
It doesn't take long to realise these cars were hand built. They weren't designed on 3D CAD, and most of the parts need encouragement to fit. We know these cars inside out, and can offer the very best in restoring and maintaining your pride and joy.
For Rob, Triumphs are a passion – he loves the solid design and predictable nature of the car, from the bolt on wings, to the ride and handling of the Coventry-designed separate chassis, the Triumph body and its evolution in design throughout the 50's, 60's, 70's and 80's, and the roar of the engine, be it a four cylinder or six..
Initially styled in Italy for the TR2–TR5, the Triumph moved to a more Germanic style for the Tr6. The majority of vehicles sold by Triumph were sports cars, plus a few family saloons. 90% of the sports cars were exported, mostly sold to the USA.
Rob has spent many weeks in Italy visiting suppliers on business for JLR, with many wonderful memories. As he is Italian on his mother's side, Italian driving sort of comes naturally as Liz found out one holiday!