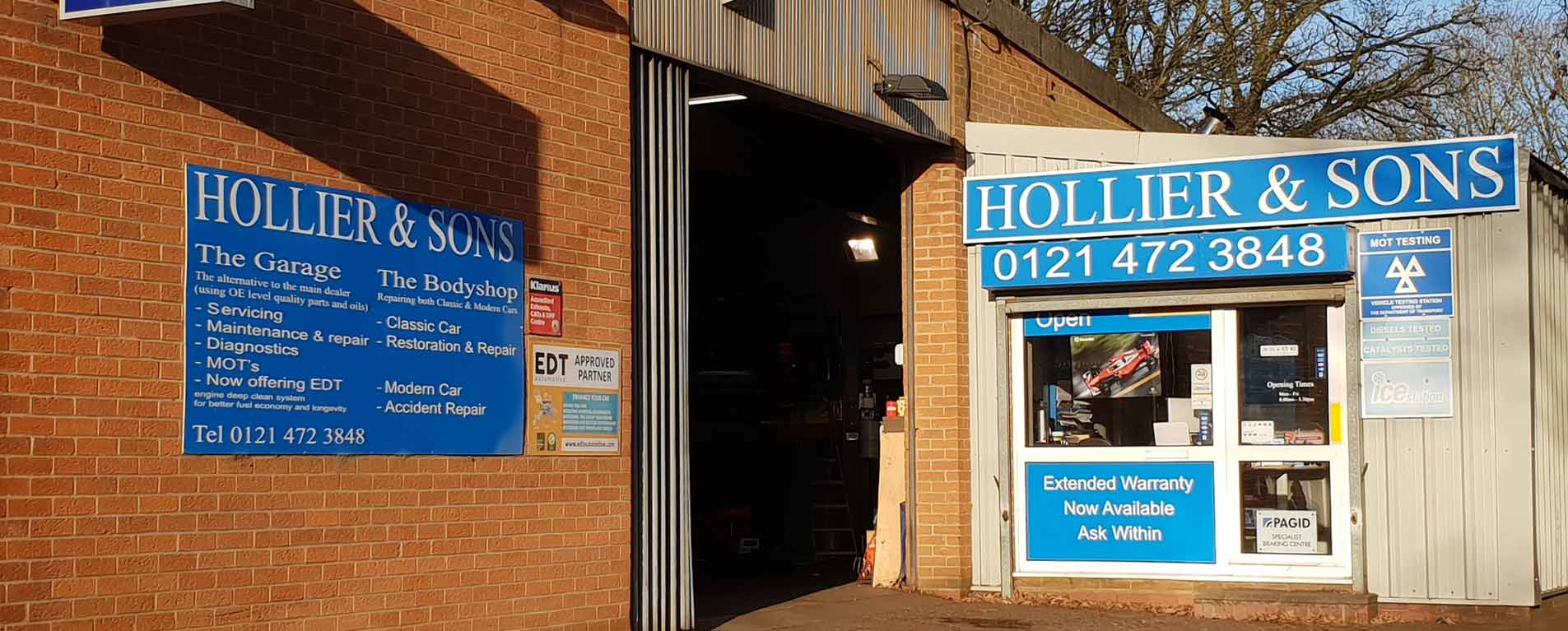 Car Servicing
MOT Testing
Private & Fleet Work
Paintshop & Bodywork
Pagid & Brembo
Specialist Braking Centre
Triumph Cars Specialist
Mini Cars Specialist
Classic Car Workshop
Hollier & Sons
Hollier & Sons has been servicing the local Bournville and Birmingham area since 1977. Initially starting as a Vauxhall main agent, building on its reputation and a friendly and open atmosphere.
It wasn't long before it then started to service, MOT and repair other makes of vehicle. We then took the decision to become an independent garage, Servicing, doing MOTs, and repairing all types of cars for the local community and local businesses.
Digital Electronic Specialists
We provide all your main dealer garage facilities at independent prices. More recently investing in the capability to diagnose and repair even the most challenging modern car, including Electric Vehicles and Hybrids. We are also a specialist Brake centre, working on Pagid and Brembo systems.
We endeavour to understand our customers needs and accurately carry out work to the standards required to keep your car running as it was originally intended by the manufacturer.
Classic Car Workshop
We specialise in the Triumphs TR range, GT6's, Spitfire's and Classic Mini's, but have also carried out work on Renault, Audi, Morris Minors, Rover and Jaguar E Type's.
We all have always had a passion for cars and Classic Cars and recently re-opened our bodyshop as a Classic Car restoration workshop.
We have the facilities and expertise to be able to carry out full restorations, bodywork, painting, and mechanical repairs to your treasured investment.
We Are A Family Run Business
We aim to be a family run business you can trust, with a welcoming atmosphere. We endeavour to be transparent in all we do, because we understand the level trust you put in us when you bring your car in for a service or repairs.
While most jobs are straight forward, sometimes a vehicle has more challenging issues. We will always try to go the extra mile to help you understand the more technical areas of vehicle repair, as we understand it can often seem daunting. If you need to come in whilst your car is being repaired or stripped down, to look at anything you are unsure of, we are happy to make the time to go through it in detail with you.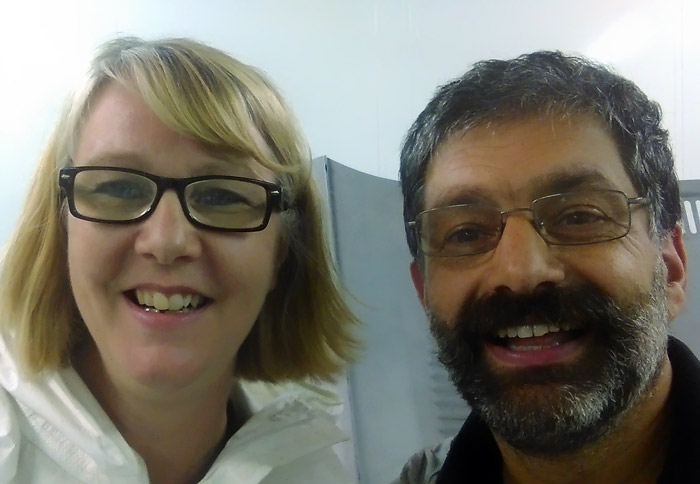 Rob and Liz Garlick